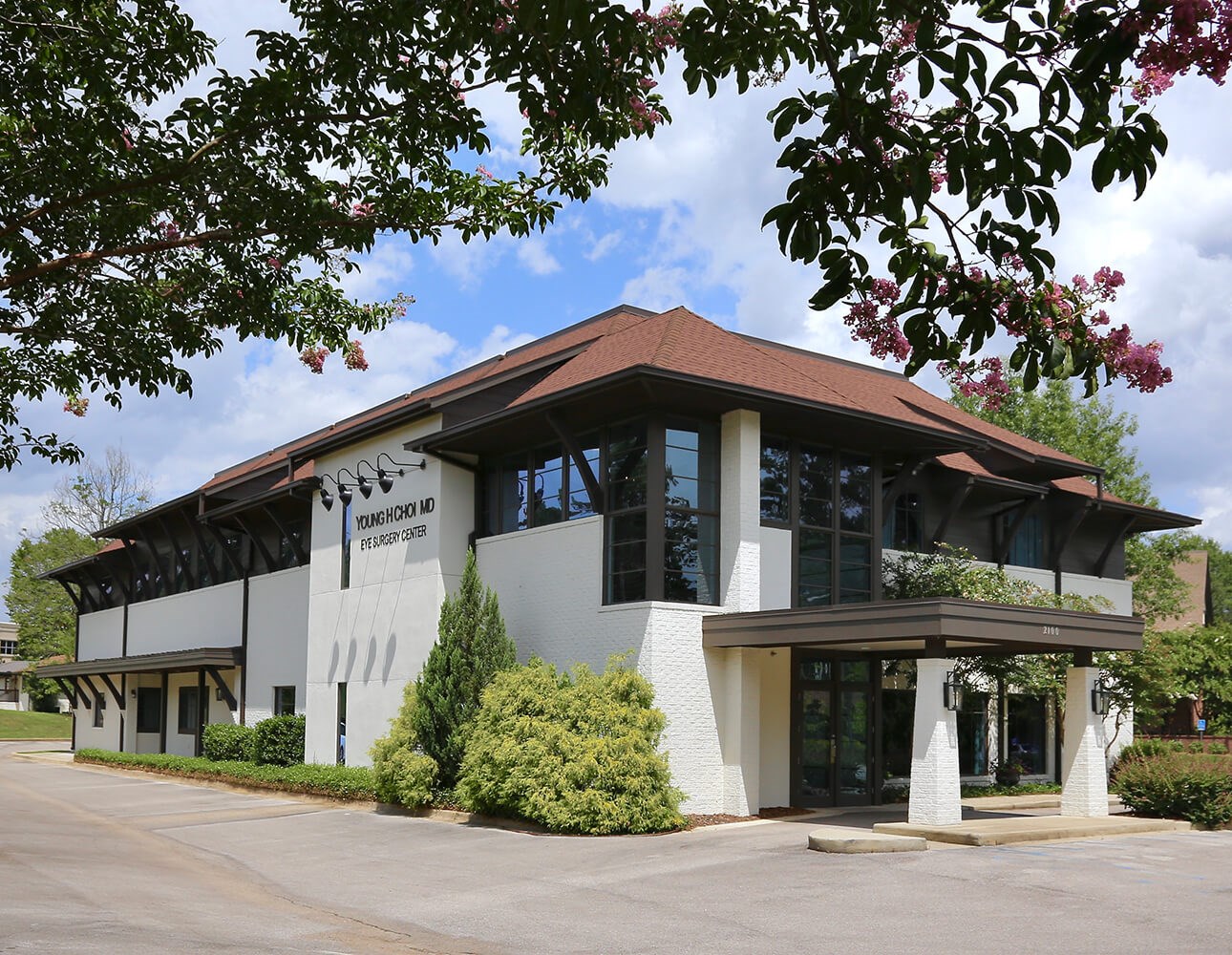 Innovative Leaders in Refractive Surgery
Young H. Choi, M.D. Eye Surgery Center is an optical boutique in Vestavia Hills, AL offering exclusive laser vision correction surgeries. We specialize in cataract removal, LASIK, refractive lens exchange, and laser glaucoma treatment. We are also the only practice in the state of Alabama that offers SMILE correction surgery. We employ the latest laser technology, including the Zeiss VisuMax® femtosecond system, which provides the utmost accuracy for flapless surgery. Our Class-A facility is led by board-certified ophthalmologist Dr. Young H. Choi who has been in practice for over 15 years and is thrilled to be serving the Greater Birmingham area with premier eye care.
About Us
Young H. Choi, M.D.
Dr. Young H. Choi is a board-certified ophthalmologist in Southeast Alabama who specializes in high-end laser eye surgery. He is certified by the American Board of Ophthalmology and has been voted as one of the best ophthalmologists in Birmingham. He graduated from medical school at Loma Linda University in Southern California and underwent advanced training in refractive surgery. He is also an expert in pediatric laser glaucoma surgery and is the first practitioner in the state to perform SMILE. Dr. Choi's mission is to transform the lives of others through compassionate, patient-focused care.
Meet Dr. Choi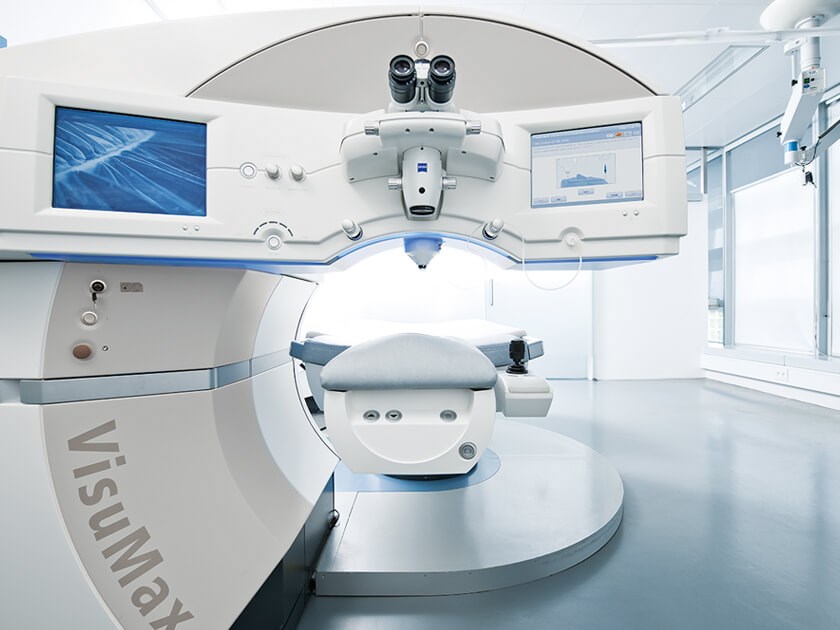 One-Step Laser Correction with SMILE
SMILE stands for small incision lenticule extraction, which is an innovative laser surgery that is designed to improve vision in a single-step technique. Highly focused laser light technology is used to reshape the cornea to correct nearsightedness, farsightedness, and astigmatism. It is similar to LASIK surgery but is a newer and less invasive approach to laser eye correction. SMILE has about an 88% success rate, allowing patients to see clearly without having to depend on eyeglasses or other corrective lenses. Thanks to advanced laser technology, SMILE may be a suitable option for those who were not previously eligible for LASIK.
Learn More
Reviews
"The best caring ophthalmologist you could see. Has done 2 types of surgery on me in the last 11 years. Very pleased with all my care. Also done surgery on my husband and he is also very pleased with his care. Excellent care ."
J.W.
Google
"You are in good hands with Dr. Choi. He has a rare gift. Not only as a highly skilled surgeon, but also as a kind, patient, caring physician. His kindness is reflected through his awesome staff. AND I CAN SEE! For the first time in my life, I can see the leaves on the trees, the individual flowers, my husband's eyelashes! Without glasses! Thanks for a priceless gift."
J.D.
Google
"5 Stars! Thank you Dr Choi and crew for my trifocal lens replacement surgery (souped-up cataract surgery). For me the healing time was very quick and I came out of the procedure already able to see. Now, three months after surgery, I see better than I can remember ever seeing before (my vision is now 20/20). Before surgery my eyes were so bad (about -11) that I was not a candidate for anything but the trifocal lens replacement surgery but I saw it as an investment in my future health as I was getting worried about night driving. So glad I did it!"
DL
Office Visit
"Dr. Choi and his staff were great! I had successful results and am grateful to have been recommended to him.Thank you Dr. Choi and staff for everything!"
J.M.
Wellness
"Had a perfect result with my surgery. I'm very happy with the experience."
A.S.
Google
Contact Us
2100 Devereux Circle
Ste 100
Vestavia Hills, AL 35243
Hours
M-Th 8am - 5pm
F 8am - 12pm